Here it is, the complete show from Chant4Change in high quality YouTube format. Enjoy!
For info about other Chant4Change media, please enter your email below.

DailyOM is a media sponsor for the Webcast/Video segment of Chant4Change:
Free book offered from DailyOM co-founder Scott Blum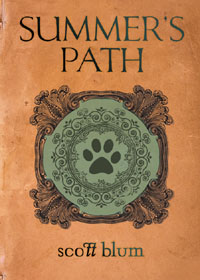 To honor Chant 4 Change, author and DailyOM co-founder Scott Blum is making his new book "Summer's Path," available for a limited time as a free E-book (text or audio) that you can download for free from his website. And when you download the book, you can also enter to win a free Kindle plus a gift certificate for 65 books of your choice ($1000+ value.) "Summer's Path" is the remarkable story of Don Newport, an engineer who, after losing his job and his health insurance, learns he has a terminal disease and only a few months left to live. To spare his beloved wife, Don seeks a way to end his life that won't further traumatize her. His answer comes when he meets Robert, a brazen angel of death who offers him a rare and unexpected option.